Search Results
Your search for "Food politics" returned the following 2 expert(s):
---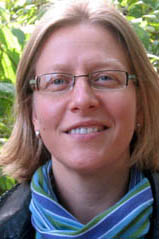 Director, Institute of Feminist and Gender Studies
Associate professor
Faculty of Social Sciences
Political Studies
Contact information:
E-mail: massicot@uOttawa.ca

Preferred method of contact:
E-mail
Research information:
My research looks at social movements and networks of civil society actors promoting food sovereignty, social and environmental justice. I am particularly interested in peasant and citizen movements in Brazil and Mexico involved with La Via Campesina and the World Social Forum (WSF). My work seeks to better understand how these actors are promoting and putting into practice alternative models of agriculture and economic development that take into account the needs and hopes of local communities and their environment.
Area(s) of expertise:
(View other experts in this field)
Language preference:
English and French , espagnol
---
English
Full professor
Faculty of Law, Common Law Section
Contact information:
Office: 613 562 5800 (7742)
Cell: 613 286 9966
E-mail: coguaman@uottawa.ca
Website
Preferred method s of contact:
E-mail, Cell Telephone, Office Telephone
Research information:
My interest is in examining how intellectual property rights or legal frameworks for governance and protection of knowledge have diverse impacts on many spheres, including but not limited to agriculture, food security, biotechnology, biodiversity conservation, biosafety, human rights (access to health, education and benefits of technology/scientific advancements, etc). I am also concerned with the nature of interaction or impact that intellectual property rights have in regard to developmental aspirations of marginalized peoples, especially indigenous and local communities across the globe. Most of my work focus on mapping and understanding the interface of intellectual property and development. I also work within the broader international political relations of power between Africa, indeed, the global south and the global north.
Area(s) of expertise:
(View other experts in this field)
Language preference:
English only, Igbo
Find an Expert
line divider
Search our database of more than 500 University of Ottawa experts, who can comment on current events or share their expertise for news features.
Hint: Searches are not case sensitive and word fragments are accepted.
Sub-categories for "Politics"