Secondary Sources – Locating Law Reform Commission Reports
In most law libraries, law commission reports are categorized by subject and call number and shelved with textbooks and treatises; however, older reports are sometimes only available in microform format.
At the Brian Dickson Law Library, law reform commission reports are shelved in the FTX General section on the 5th floor.
The most effective way to locate relevant law reform reports is by conducting a hybrid author/subject search using the library catalogue.
Of course, it is important to first ascertain the name of the law reform commission that operates within the particular jurisdiction and to ensure that it is listed as such in the library catalogue.
Once you have the name of the relevant law reform commission, conduct a hybrid search as demonstrated in Fig 4.1.
Fig 4.1 Hybrid Search Technique used to Locate Relevant Law Reform Reports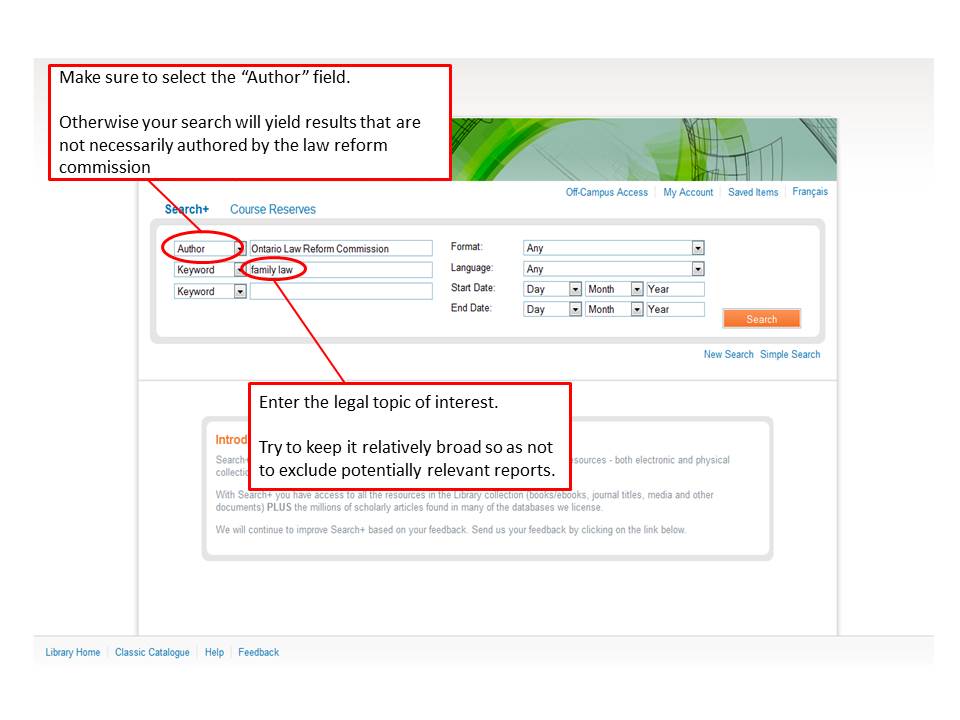 Fig 4.2 Search Results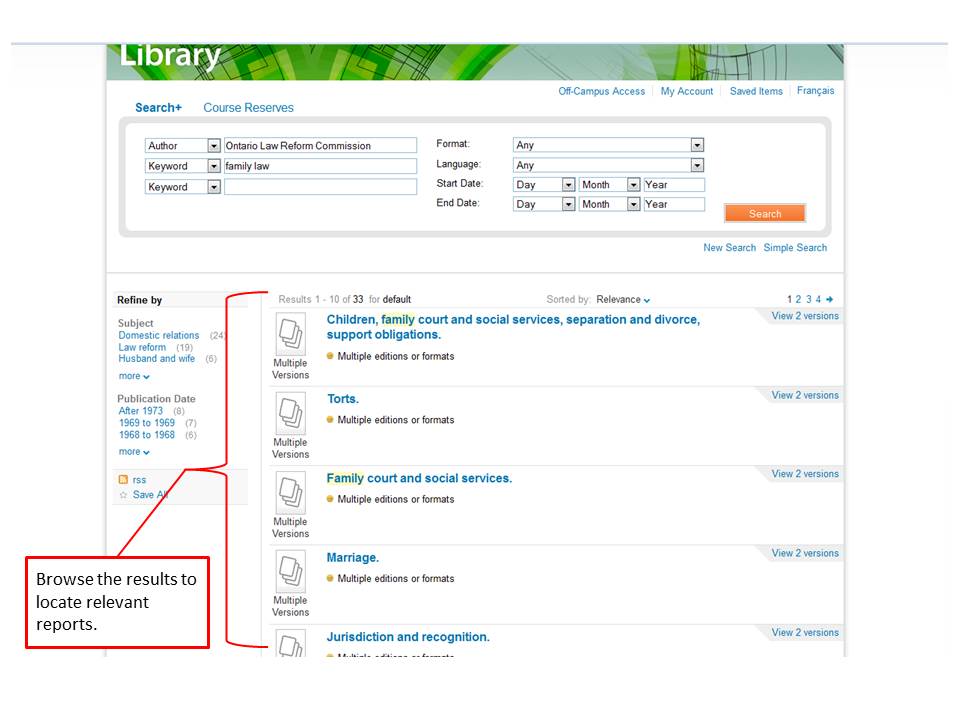 Locating Other Government Documents
Aside from law reform commission reports, there are a number of other types of government documents that have both legal and policy-related relevance.
A large number of such documents are available in the library and may be located using the library catalogue (much like you would locate a textbook).
Moreover, many government documents and publications are available on government websites.
As you will learn in your Public Law course, some government documents may be subject to different levels of classification.
Some of these documents are only accessible under "access to information" legislation.
But, for the most part, a wide variety of government legal resources are available online and through the law library.