Federal Legislation – Research Step Five: Update and "note up" the statute or regulation
Once you have located a relevant statute, you must then update and "note up" the statute or regulation. This means finding out whether the statute has been amended, the regulation revoked and if either have been the subject of judicial treatment (or interpretation). There is nothing worse than relying on an outdated piece of legislation! Not only can it be embarrassing, but it shows a lack of in-depth research and proper preparation. It may also point you to a completely incorrect answer for your legal question!
Updating federal legislation
Laws are constantly being updated and amended/modified. It is important to make sure you have the most current version of a statute (or the statute as it then read, if your situation involves a statute that has since been modified, or if you are doing historical research).
There are several methods by which you can update your legislation.
Check the Table of Public Statutes and Responsible Ministers (no longer available in print - available on the Department of Justice Laws web site).
Check LEGISinfo for sessional bills introducing recent or proposed amendments.
To see if a more recent amendment is in force, also check the "Table of Proclamations" in the Canada Gazette, Part III.
Updating federal regulations
Regulations can also be amended or modified. Most regulations can be located in the Consolidated Index of Statutory Instruments. Very recent amendments to regulations will be found only in the pages of recent issues of the Canada Gazette, Part II.
Noting up legislation
Statutes and regulations often include sections that are complex, difficult to interpret and a challenge to understand. You may be uncertain how the legislation you have located applies to a specific set of facts.
Alternatively, you may wish to confirm that the judiciary has interpreted a provision in a manner that is applicable to your legal question. Moreover, in keeping with the common law principle of stare decisis, the way a statute or section is interpreted in one case, may well change the meaning of that statute or section.
Locating cases that have "judicially considered" (discussed or interpreted) legislation is called "noting up". Your legislative research endeavour is not complete until you have located a few cases that explain and interpret your legislative authority.
A word of caution: when you are noting up a statute, you must pay very close attention to ensure you are not reviewing case law interpreting an outdated, amended, or repealed version of that provision.
There are several methods by which you can note up your legislation.
Noting Up with Printed Sources: Using the Canadian Abridgment
As you learned in the module on case law and the Canadian Abridgment, you can use Canadian Statute Citations to locate case law that has judicially considered statutes. The set consists of several volumes, categorized by jurisdiction (federal, provincial).
Noting Up with Electronic Sources: CanLII, Quicklaw and Westlaw
These resources also offer the capability of noting up legislation. Note up a case or statute using the citation only in Quicklaw: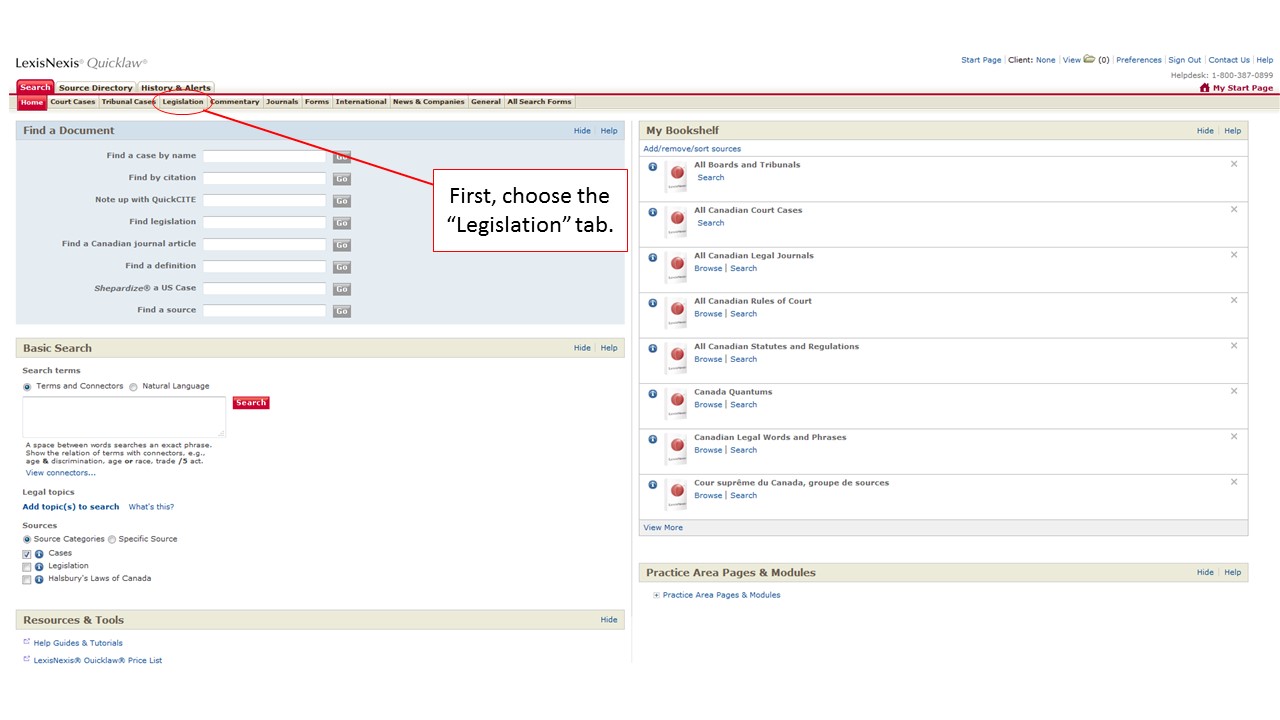 Note up using the QuickCITE Statute Citator in Quicklaw: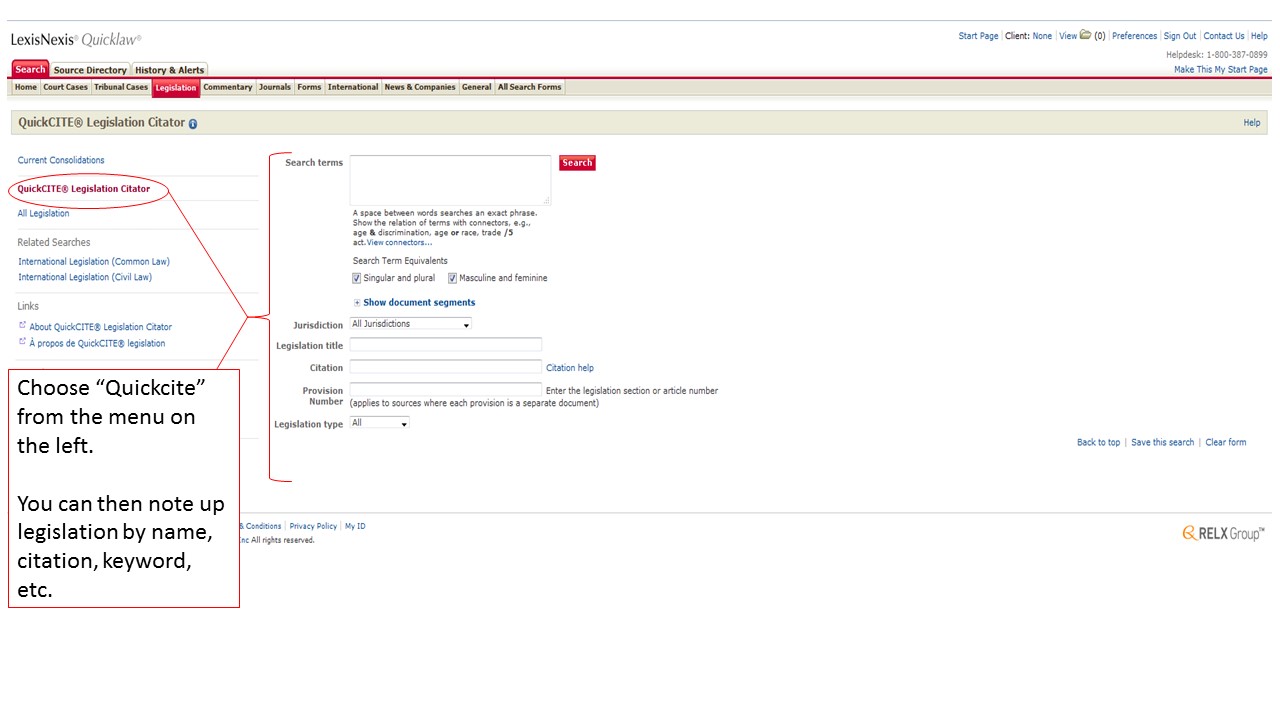 Note up legislation using Westlaw KeyCite: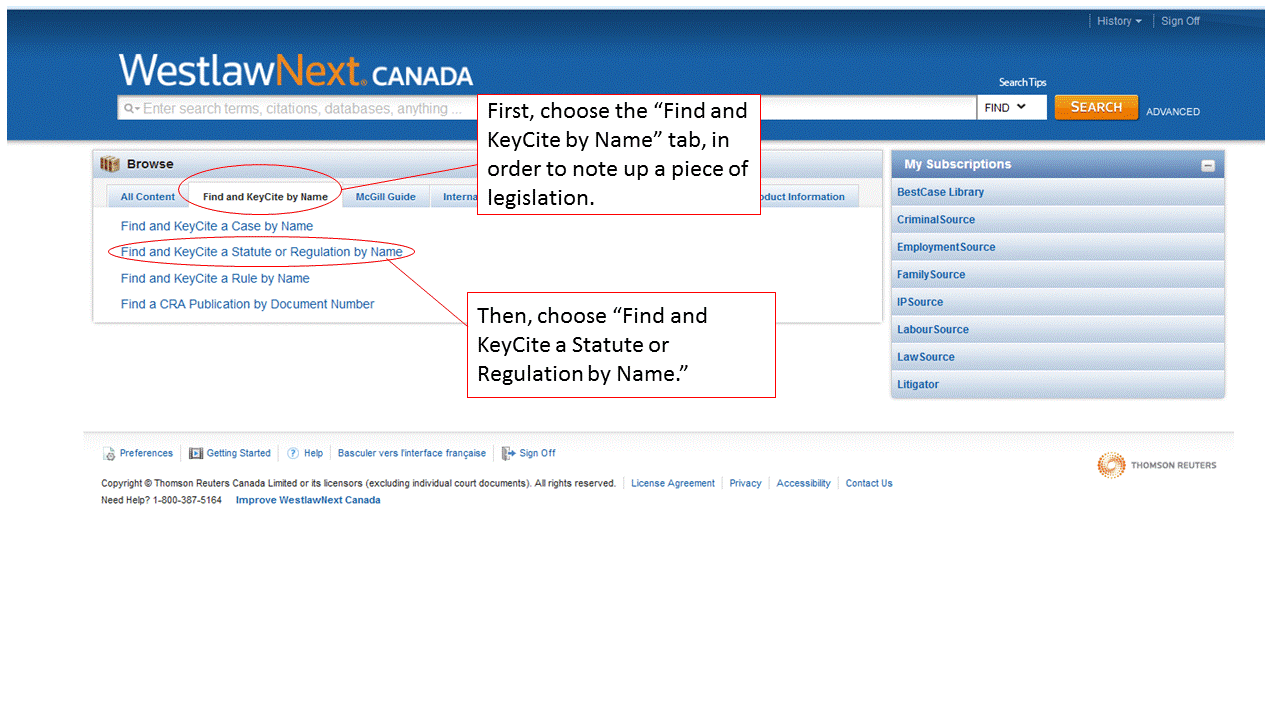 Note up legislation using Westlaw Citing References: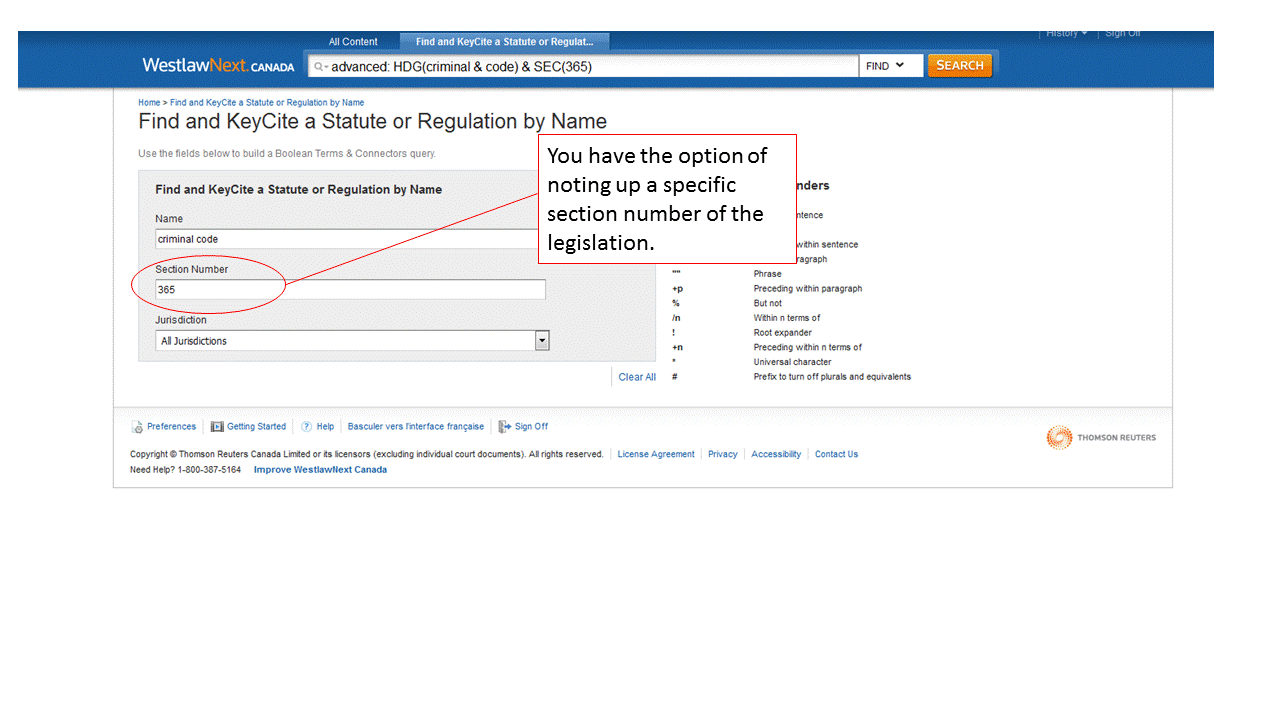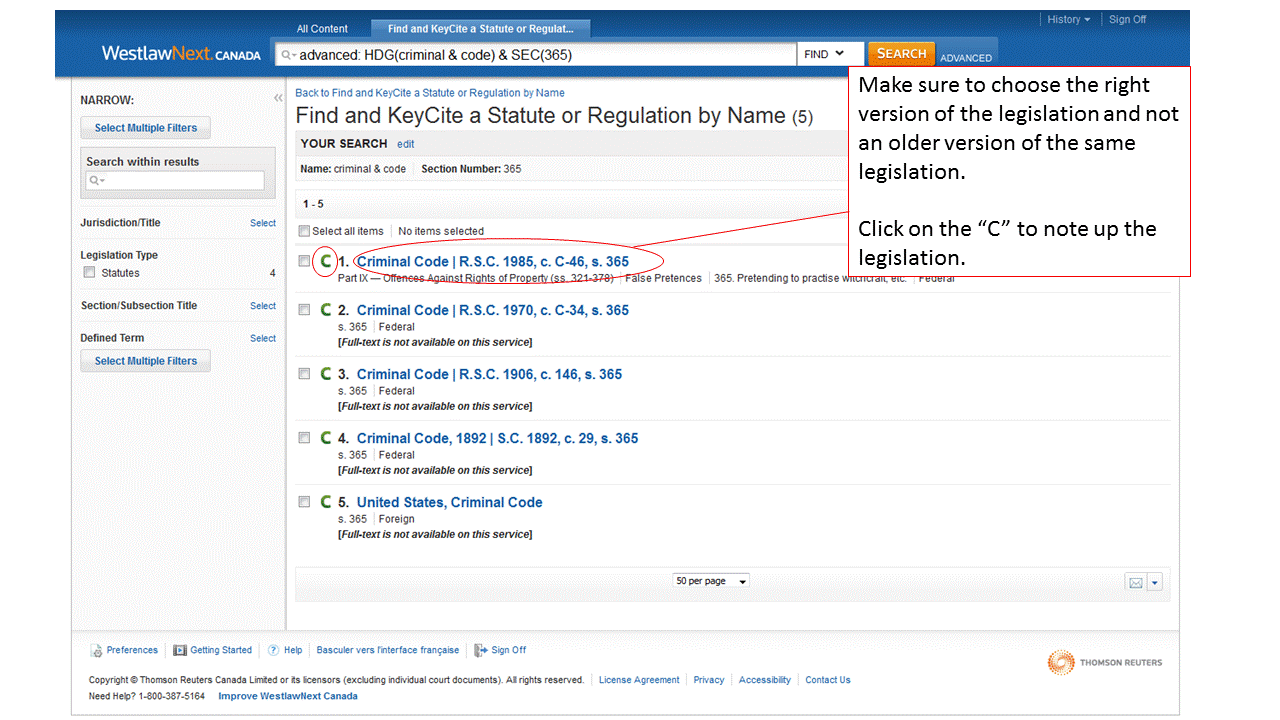 For further information, consult the following resources: