Search Results
Your search for "Biopharmaceutics" returned the following 1 expert(s):
---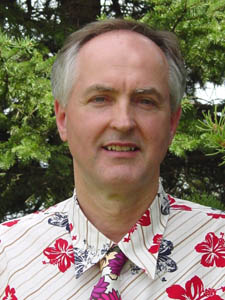 Full professor
Faculty of Medicine
Biochemistry, Microbiology and Immunology
Contact information:
Office: 613-562-5800 (6371)
E-mail: altosaar@uOttawa.ca
Website
Preferred method of contact:
Office Telephone
Research information:
Human milk, Lactation, Infant formula, Protein additives, Necrotizing enterocolitis, NEC, CD14, lipopolysaccharide receptor, Innate Immunity; Biotechnology procedures, including genetic engineering of agricultural products and hepatitis and AIDS antibodies; use of transgenic crops like rice to manufacture made-in plant pharmaceutical proteins, molecular farming, Molecular bio-pharming, Protein farming, Anhydrous protein production, dry fission. Functional Foods and Nutraceuticals. Engineering crops like wheat to have fewer allergens and proteins causing diabetes.
Area(s) of expertise:
(View other experts in this field)
Language preference:
English and French , Estonian; Greek; German
Find an Expert
line divider
Search our database of more than 500 University of Ottawa experts, who can comment on current events or share their expertise for news features.
Hint: Searches are not case sensitive and word fragments are accepted.
Sub-categories for "Medicine and health"