Search Results
Your search for "International trade" returned the following 2 expert(s):
---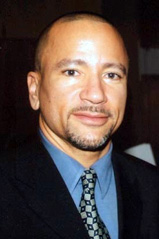 Senior Fellow
Senior fellow
Faculty of Social Sciences
School of International Development and Global Studies
Contact information:
Office: (613) 562-5800 x8976
Cell: (613) 796-9459
E-mail: cdade@uOttawa.ca
Website Blog
Preferred method of contact:
Cell Telephone
Research information:
A practitioner with extensive experience in corporate social responsibility (CSR) including government funding of public-private partnerships (PPPs) as well as the role of diasporas in foreign and development policies. Regular media commentator on all aspects of Canada - Latin American relations. Current research focuses on role of private enterprises and diasporas in international development, Canada-Mexico relations and trans-Pacific trade including the Pacific Alliance and Trans-Pacific Partnership (TPP). Former Executive Director of the Canadian Foundation on the Americas, Canada's only think tank devoted to the western hemisphere and former Canada Director of the Canada-Mexico Initiative.
Area(s) of expertise:
(View other experts in this field)
Language preference:
English only
---
Researcher
Lecturer
Faculty of Social Sciences
Economics
Contact information:
Office: +1 613 979 6264
E-mail: bnguy095@uottawa.ca

Preferred method of contact:
E-mail
Research information:
Dr. Nguyen is working on the theoretical and empirical aspects of the fields : Economic Development, International Economics, Monetary Economics. His publications and studies are about the Economics of Base Metals, including the trends and fluctuations of base metals prices in the international exchanges, stock prices and investments in the industry. His latest publications is the application of Markov regime-switching in forecasting time series. Dr. Nguyen has extensive experience working in industrial sectors and governmental think-tank in tax collection management.
Area(s) of expertise:
(View other experts in this field)
Language preference:
English and French
Find an Expert
line divider
Search our database of more than 500 University of Ottawa experts, who can comment on current events or share their expertise for news features.
Hint: Searches are not case sensitive and word fragments are accepted.
Sub-categories for "International"