uOttawa News
uOttawa Experts
Search Results
Your search for "Alzheimer Disease" returned the following 2 expert(s):
---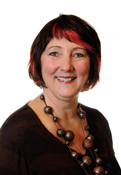 Professor
Full professor
Faculty of Health Sciences
Interdisciplinary School of Health sciences
Contact information:
Office: 613-562-5800 ext 2199
Cell: 613-277-2716
E-mail: lgarcia@uOttawa.ca
Website
Preferred method of contact:
E-mail
Research information:
Linda Garcia's personal research interests focus on the impact of physical, social, technological and clinical environments on the quality of life of individuals with neurological disorders, especially dementia. She is interested in developing interventions that include approaches based on human interactions, especially in long-term care living environments. Trajectories and transitions in aging is her area of specialty.
Area(s) of expertise:
(View other experts in this field)
Language preference:
English and French
---
Directeur / Director
Neuroscience Research Institute
Contact information:
Office: 613-562-5462
Office: 613-562-5461
E-mail: ahakim@ottawahospital.on.ca

Preferred method of contact:
Office Telephone
Research information:
Dr. Hakim's research interests include cerebral vulnerability and protection in stroke and other conditions, and investigating the means of enhancing post-stroke plasticity. Forty years of research into the brain and its functions has given Dr. Hakim much insight into the illness known as dementia. Along with increasing awareness of dementia among the general public is a growing interest in its prevention. Dr. Hakim's work with stroke patients has led him to explore dementia, a major consequence of stroke, and write about means of reducing it.
Area(s) of expertise:
(View other experts in this field)
Language preference:
English and French