uOttawa News
uOttawa Experts
Search Results
Your search for "Disability law" returned the following 3 expert(s):
---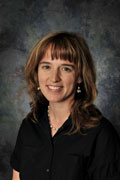 Assistant professor
Faculty of Law
Common Law
Contact information:
Office: 613-562-5800 (3306)
E-mail: daphne.gilbert@uOttawa.ca

Preferred method of contact:
E-mail
Research information:
Criminal and constitutional law. Equality rights and freedom of expression (obscenity, pornography and child pornography laws). Comparative constitutional law and the export of Canadian jurisprudential principles to other countries. Criminal law with a focus on laws around sex crimes (polygamy, prostitution, sexual assault, incest, child abuse). Privacy, anonymity, identity in law. Feminism, gender and social justice. American/United States equality and freedom of expression laws.
Area(s) of expertise:
(View other experts in this field)
Language preference:
English only
---
Assistant professor
Faculty of Law, Common Law Section
Contact information:
E-mail: rmalhotr@uOttawa.ca

Research information:
My areas of expertise include disability rights, globalization and labour law. My current doctoral research is about the implications of globalization for workers with disabilities. I have also examined the limitations of John Rawls' theory of equality for people with disabilities in a forthcoming book chapter.
Area(s) of expertise:
(View other experts in this field)
Language preference:
English only
---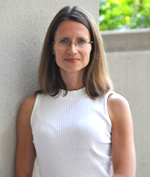 Vice-Dean, Research
Associate professor
Faculty of Law
Civil Law
Contact information:
Office: 613-562-5800 (3253)
E-mail: mpare@uOttawa.ca
Website
Preferred method s of contact:
E-mail, Office Telephone
Research information:
International human rights law, child rights, disability rights, education law
Area(s) of expertise:
(View other experts in this field)
Language preference:
English and French , Finnish