uOttawa News
uOttawa Experts
Search Results
Your search for "Animal behaviour" returned the following 3 expert(s):
---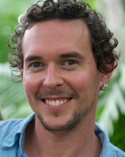 Science Lecturer
Assistant professor
Faculty of Science
Biology
Contact information:
Office: 613-562-5800 (6308)
Cell: 613-558-2326
E-mail: abrown@uottawa.ca
Website
Preferred method of contact:
E-mail
Research information:
I am an ecologist with an expertise in science communication to the general public, the public understanding of science, the scholarship of teaching and learning Science, as well as working to develop effective teaching techniques and technologies to help students learn Biology at the undergraduate level of University. I have also been involved in the production, scripting and hosting of TV and radio shows and documentaries (CBC The Nature of Things, TVOkids Finding Stuff Out & The Prime Radicals).
Area(s) of expertise:
(View other experts in this field)
Language preference:
English and French
---
Full professor
Faculty of Social Sciences
School of Psychology
Contact information:
Cell: 819-384-3424
E-mail: nafissa.ismail@uottawa.ca
Website
Preferred method s of contact:
E-mail, Cell Telephone
Research information:
Understanding the different COVID-19 variants and their impact on our society and children.
Effects of enduring stress (like the COVID-19 pandemic and sanitary restrictions) on brain health.
Mechanisms of sex differences in psychological and neurological illnesses.
Sex differences in COVID-19 symptoms and in the prevalence of long-COVID.
Impact of chronic stress in adolescences.
Building resilience to stress.
The link between the gut microbiome and brain functioning.
Area(s) of expertise:
(View other experts in this field)
Language preference:
English and French
---
Associate professor
Faculty of Science
Biology
Contact information:
E-mail: julien.martin@uottawa.ca

Preferred method of contact:
E-mail
Area(s) of expertise:
(View other experts in this field)
Language preference:
English and French