uOttawa News
uOttawa Experts
Search Results
Your search for "Media relations" returned the following 2 expert(s):
---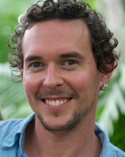 Science Lecturer
Assistant professor
Faculty of Science
Biology
Contact information:
Office: 613-562-5800 (6308)
Cell: 613-558-2326
E-mail: abrown@uottawa.ca
Website
Preferred method of contact:
E-mail
Research information:
I am an ecologist with an expertise in science communication to the general public, the public understanding of science, the scholarship of teaching and learning Science, as well as working to develop effective teaching techniques and technologies to help students learn Biology at the undergraduate level of University. I have also been involved in the production, scripting and hosting of TV and radio shows and documentaries (CBC The Nature of Things, TVOkids Finding Stuff Out & The Prime Radicals).
Area(s) of expertise:
(View other experts in this field)
Language preference:
English and French
---
PhD student
Faculty of Law, Common Law Section
Contact information:
Cell: 416-546-3443
E-mail: dconache@uottawa.ca
Website
Preferred method s of contact:
E-mail, Cell Telephone
Research information:
All aspects of democratic reform and development and good government and clean politics in Canada and on an international level (elections, parties, political and government ethics, lobbying, parliament, political finance, access to information, policy development, legislative process and law and legal institutions and processes, political communications, open government, honesty in politics, roles of politicians and media, public administration, human rights protection and court processes) and Canadian Constitution and government accountability generally. All aspects of corporate responsibility (governance, transparency, ethics, shareholder rights, sustainabiliity), especially bank and financial institution accountability. All aspects of nonprofit sector (structure, governance, communications with public and media relations, advocacy, organizational behaviour and development, project management, relationship with government and political process overall. All aspects of civics education.
Area(s) of expertise:
(View other experts in this field)
Language preference:
English and French , Spanish