uOttawa News
uOttawa Experts
Search Results
Your search for "Immersion" returned the following 3 expert(s):
---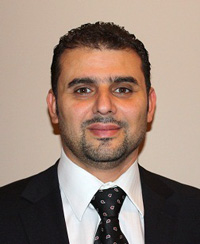 University Research Chair in Ambient Interactive Media and Applications
Full professor
Faculty of Engineering
School of Electrical Engineering and Computer Science
Contact information:
Office: 613-562-5800 (6277)
E-mail: elsaddik@uOttawa.ca
Website
Preferred method of contact:
E-mail
Research information:
Interactive Media & Serious Games, Biomedical Engineering and Biofeedback Haptic Audio Visual Environments (HAVE), Multimedia Smart Environments, Tangible User Interfaces, Collaborative Ambient Intelligence Systems and Applications
Area(s) of expertise:
(View other experts in this field)
Language preference:
English and French , allemand, espagnol, arabe / Arabic, German, Spanish
---
Director of French Immersion Studies
Support staff member
Contact information:
Office: 613-562-5747
Office: 613-562-5800 x 2273
Cell: 613-668-2272
E-mail: mgobeil@uottawa.ca

Preferred method s of contact:
Cell Telephone, Office Telephone
Research information:
Intimate knowledge of French immersion at the post-secondary level.
Have met more than 2,500 students attempting bilingual university studies.
Knowledge of students' ambitions, challenges, fears and tools for success.
Area(s) of expertise:
(View other experts in this field)
Language preference:
English and French
---
Assistant professor
Faculty of Arts
Official Languages and Bilingualism Institute
Contact information:
Office: 613-562-5800 (3882)
E-mail: Nikolay.Slavkov@uOttawa.ca
Website
Preferred method of contact:
E-mail
Research information:
I am interested in bilingualism and multilingualism from various perspectives, including linguistic, cognitive, social and pedagogical. - Shifts between active and passive bilingualism in child language acquisition - Language attrition and language recovery - Minority and heritage language acquisition and maintenance - Acquisition of Long-Distance Wh- Movement in L2 English
Area(s) of expertise:
(View other experts in this field)
Language preference:
English and French , Bulgarian