uOttawa News
uOttawa Experts
Search Results
Your search for "Computing and Communications" returned the following 2 expert(s):
---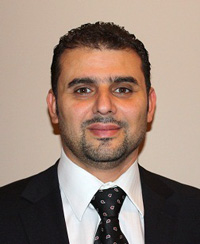 University Research Chair in Ambient Interactive Media and Applications
Full professor
Faculty of Engineering
School of Electrical Engineering and Computer Science
Contact information:
Office: 613-562-5800 (6277)
E-mail: elsaddik@uOttawa.ca
Website
Preferred method of contact:
E-mail
Research information:
Interactive Media & Serious Games, Biomedical Engineering and Biofeedback Haptic Audio Visual Environments (HAVE), Multimedia Smart Environments, Tangible User Interfaces, Collaborative Ambient Intelligence Systems and Applications
Area(s) of expertise:
(View other experts in this field)
Language preference:
English and French , allemand, espagnol, arabe / Arabic, German, Spanish
---
Assistant Professor
Assistant professor
Telfer School of Management
Contact information:
Office: 613-562-5800 (1990)
Cell: 613-291-2194
E-mail: uruhi@uOttawa.ca
Website
Preferred method s of contact:
E-mail, Office Telephone
Research information:
Professor Umar Ruhi's teaching expertise, research interests, and industry engagements span various subject areas in the field of information systems. He teaches undergraduate and graduate level courses in information systems and E-business, including courses in the University's interdisciplinary graduate program in E-Business Technologies. Dr. Ruhi has been involved in various consulting, advisory, research, and analytical roles in the areas of social media, enterprise social computing, online communities, e-government, community portals, web analytics, usability engineering, mobile commerce, and knowledge management. His current research and consulting interests are in the areas of Social Media, Knowledge Management, Business Analytics, and Consumer Health Informatics.
Area(s) of expertise:
(View other experts in this field)
Language preference:
English only