uOttawa News
uOttawa Experts
Search Results
Your search for "Sports law" returned the following 2 expert(s):
---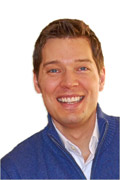 Professor
Full professor
Faculty of Law
Common Law
Contact information:
Cell: 613-263-9155
E-mail: jeremy.debeer@uottawa.ca
Website
Preferred method s of contact:
E-mail, Cell Telephone
Research information:
Professor de Beer shapes ideas about technology innovation, intellectual property, and global trade & development. He is a Full Professor in the Faculty of Law at the University of Ottawa, as well as a practicing lawyer and expert consultant. His work helps solve practical challenges related to innovation in the digital economy, life science industries, clean tech sector, and related fields.
Area(s) of expertise:
(View other experts in this field)
Language preference:
English only
---

professor
Full professor
Faculty of Law
Common Law
Contact information:
Home: 613-226-8130
E-mail: eratushn@uOttawa.ca

Preferred method s of contact:
E-mail, Office Telephone
Research information:
administration of justice including judiciary, constitutional law, administrative boards and tribunals, professional and amateur sports
Area(s) of expertise:
(View other experts in this field)
Language preference:
English only