uOttawa News
uOttawa Experts
Search Results
Your search for "Sports medicine" returned the following 3 expert(s):
---
Full professor
Faculty of Health Sciences
School of Human Kinetics
Contact information:
Office: 613-562-5800 ext. 4258
Office: 613-562-5800 ext. 4137
E-mail: mlamon@uottawa.ca
Website
Preferred method of contact:
Office Telephone
Research information:
I am actively involved in joint mechanics, muscle modeling, measurements of in vivo mechanical properties of human tissues, electromyography, biomechanics of sport injuries and sport biomechanics. My major research programs focus on the mechanics of the human knee joint of healthy and pathological subjects, as well as to the biomechanical assessment of the mobility of patients with a total hip and knee arthroplasty. The most recent research program funded is on the development of a musculoskeletal model of the hip joint for patients suffering of femoroacetabular impingement.
Area(s) of expertise:
(View other experts in this field)
Language preference:
English and French
---
Director of Global Health - Department of Family Medicine
Assistant professor
Faculty of Medicine
Family Medicine
Contact information:
E-mail: tloughee@uottawa.ca

Preferred method of contact:
E-mail
Research information:
Dr. Lougheed is a physician practicing family medicine (locums), emergency medicine, sport medicine, and cannabinoid medicine. Academically he is an Assistant Professor and Director of Global Health in the Department of Family Medicine at the University of Ottawa, and an Assistant Professor in the Section of Emergency Medicine at the Northern Ontario School of Medicine. His research interests include the clinical use of medical cannabis, global health, and quality improvement.
Area(s) of expertise:
(View other experts in this field)
Language preference:
English only, French but not fluent
---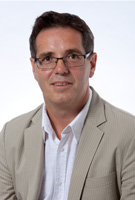 PhD
Full professor
Faculty of Health Sciences
School of Rehabilitation Sciences
Contact information:
Office: 8193604043
Office: 8193604043
Cell: 8193604043
Home: 8195955910
E-mail: francois.tremblay@uOttawa.ca
Website
Preferred method s of contact:
E-mail, Office Telephone
Research information:
- Impact of aging on motor and sensory performance (e.g., balance, dexterity) - Clinical neurophysiology of conditions such as MS, stroke, Parkinson's disease - The use of non-invasive brain stimulation techniques (transcranial magnétique stimulation, transcranial direct current stimulation) - Neuro-rehabilitation strategies after stroke
Area(s) of expertise:
(View other experts in this field)
Language preference:
English and French