uOttawa News
uOttawa Experts
Search Results
Your search for "Topography" returned the following 2 expert(s):
---
Full Professor
Full professor
Faculty of Engineering
Civil Engineering
Contact information:
Office: 613-562-5800 (6147)
Cell: 613-298-8197
E-mail: nistor@genie.uOttawa.ca
Website
Preferred method of contact:
Office Telephone
Research information:
Fluid Dynamics, Hydrodynamics and Sediment Transport, Numerical Methods in Hydraulics, Design of Ports and Coastal Protection Works, Coastal Zone Management, Hydrotechnical Constructions (dams, dikes, spillways, derivation works, pumping stations), Dam Safety Analysis, Flooding Prevention and Control, Hydrologic Studies, Tsunamis and storm surges
Area(s) of expertise:
(View other experts in this field)
Language preference:
English and French , Romanian
---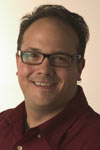 Associate Professor Geographic Information Systems and Geomatics
Associate professor
Faculty of Arts
Geography
Contact information:
Office: 613-562-5800 (1040)
Office: 613-562-5800 (2293)
E-mail: msawada@uOttawa.ca
Website
Preferred method of contact:
E-mail
Research information:
My main field of research is applied Geomatics. Geomatics consists of Geographic Information Systems (GIS), Remote Sensing (RS), Global Positioning systems(GPS), Spatial Analysis, Cartography, and Geodesy. Like information systems in general, geomatics is an enabling science that extends the IT model into the geographic realm with techniques and methods applicable to almost every conceivable discipline. For example, I currently have active projects in fields including: disaster mapping of tsunami devestated regions in the Bay of Bengal, health geography/epidimiology, wireless telecommunications, precision agriculture, and Quaternary climate change among others. Geomatics underlies our everyday activities as the science is used for both the planning and management of anything that exists in geographic space.
Area(s) of expertise:
(View other experts in this field)
Language preference:
English only