Chamberlin, Tyler Adam
---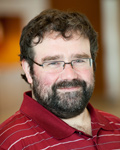 Assistant professor
Telfer School of Management
Contact Information:
Office: 613-562-5800 (4703)
Cell: 613-863 5251
E-mail: chamberlin@telfer.uOttawa.ca

Preferred Method s of Contact:
E-mail, Cell Telephone
Research Information:
Tyler Chamberlin conducts research into industrial innovation and its impacts on individual firms and the economy. He has investigated sector differences in the methods and impact of innovation in Canada and elsewhere with particular attention to issues of strategy and finance. He teaches courses on international business and multinational business strategy in the Telfer School of Management where he has taught since 2002 and his educational background is in Economics, Management and Public Policies.
Areas of Expertise:
Language Preference:
English only
Find an Expert
line divider
Search our database of more than 500 University of Ottawa experts, who can comment on current events or share their expertise for news features.
Hint: Searches are not case sensitive and word fragments are accepted.