Journals and Periodicals – Navigating the Library's e-Journal Collection
Once you have located an article citation, either by using an index or through consulting other secondary sources, you can try to locate a full-text electronic version of the article by consulting the library's collection of "e-Journals".
This collection is basically made up of a number of subscriptions to full-text periodical databases.
If you have a citation handy, it will often save you the time that would have been spent locating and browsing the printed periodical containing the article in question.
Fig 1.1 The Brian Dickson Law Library Homepage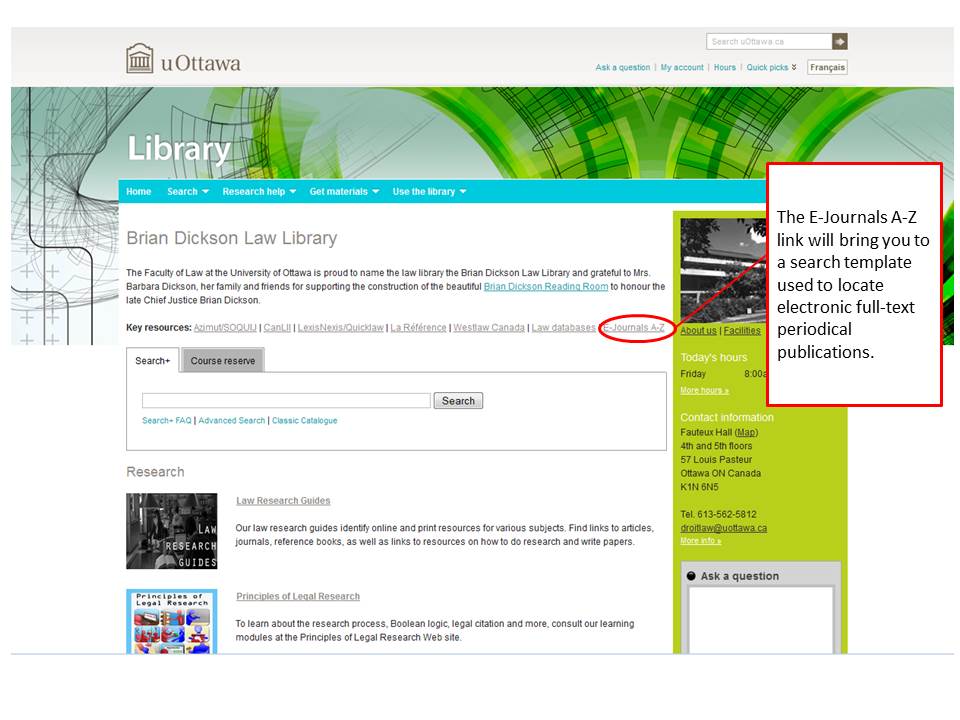 Fig 1.2 Browsing and Searching the Library's Electronic Journal Collection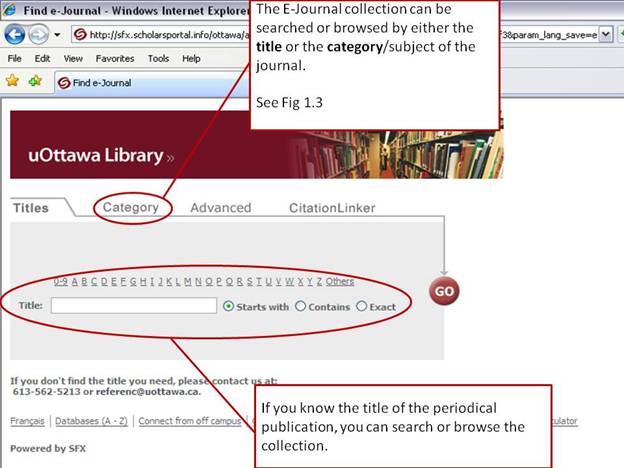 EXAMPLE: For the purposes of the following, you have been referred to the article "The bell tolls for hydrocarbons: what's next?" written by Richard D. Cudahy, and published in volume 29:2 of the Energy Law Journal.
The citation is as follows:

Richard D. Cudahy, "The Bell Tolls for Hydrocarbons: What's Next?" (2008) 29:2 Energy L.J. 381.

Since you have the title of the journal, you could browse the library's e-journal collection by title; however, for instructional purposes, the following will illustrate how to browse journals by category. See Fig 1.3
Fig 1.3 Selecting a Category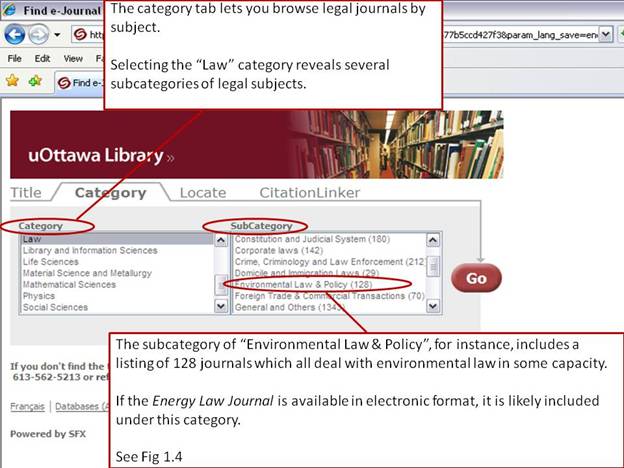 Fig 1.4 Journal Listings and Full-text Articles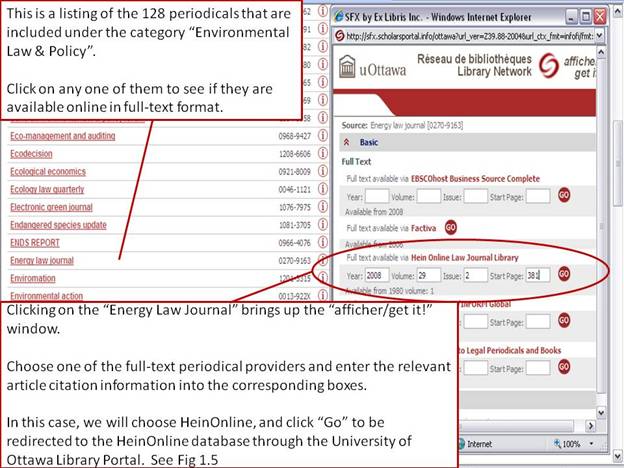 Fig 1.5 HeinOnline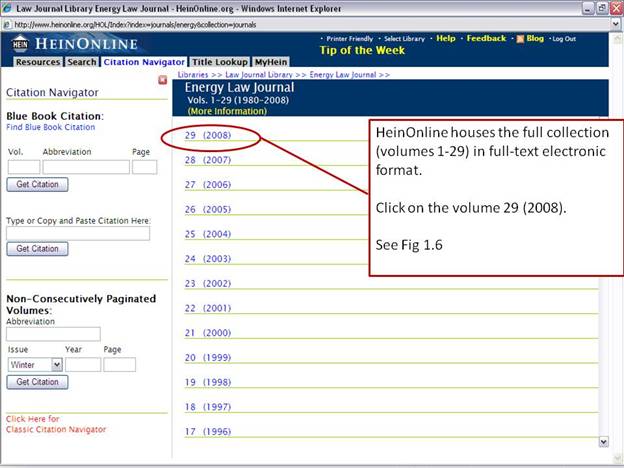 Fig 1.6 Volume 29 of the Energy Law Journal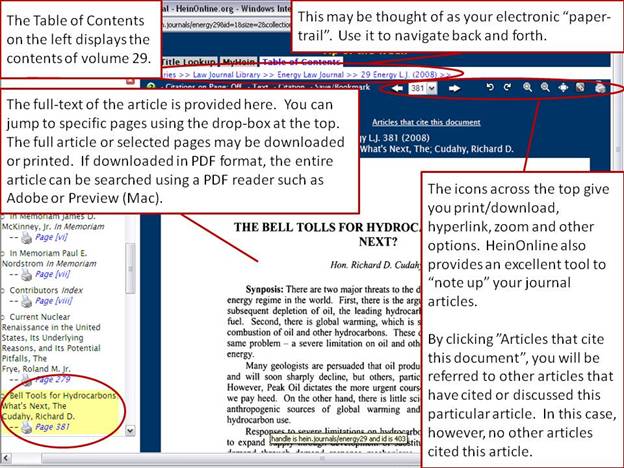 As you can see, the E-Journal collection is an efficient alternative to locating printed periodicals!
However, remember that not all journal articles are available in electronic format. As such, it is very important that you are comfortable locating periodical literature in both print and electronic formats.
Moreover, as a student you are lucky to have access to full-text periodical subscription services. Such services are very costly, and may even charge a subscriber on a per usage basis. In order to minimize costs, many legal firms either do not subscribe to these services, or prefer that their articling students and associates use print sources. So, always be prepared to consult the printed periodicals!