Search Results
Your search for "State violence" returned the following 3 expert(s):
---
PhD alumna
PhD student
Faculty of Social Sciences
Women's Studies Institute
Contact information:
E-mail: abick034@uottawa.ca

Preferred method of contact:
E-mail
Research information:
In the Spring of 2015 I successfully defended and submitted my PhD thesis. My research analyses representations of Canadian, American and Australian military personnel, police and cadets involved in military 'sex scandals'. I explore the longstanding culture of misogyny, racism, homophobia and ableism in the Canadian, U.S. and Australian Armed Forces, with a focus on the ways 'militarized masculinity' is guided by these violent structures and fundamental to the military's creation of soldiers. My dissertation explores the ways blame is individualised in cases of sexual and racist violence involving military personel, while military culture and militarized masculinity are commonly celebrated without regard for how they are fundamentally violent.
Area(s) of expertise:
(View other experts in this field)
Language preference:
English and French
---
Senior Lecturer, Security & Policy Institute
Lecturer
Contact information:
Cell: 202-251-6636
E-mail: kbokhari@uottawa.ca
Website
Preferred method s of contact:
E-mail, Cell Telephone
Research information:
Kamran Bokhari teaches courses on national security and foreign policy to Canadian military, intelligence and security officials at the University of Ottawa and is a consultant to The World Bank Group. Bokhari is also the former Advisor on Middle Eastern and South Asian Affairs (2003-15) to the U.S. geopolitical intelligence firm, Stratfor. He is the author of Political Islam in the Age of Democratization (Palgrave Macmillan, December 18, 2013) and is working on a second book on how to ideologically combat the self-styled Islamic State and its so-called caliphate, which is due to publish in 2016. He also has contributed chapters to edited volumes such as the Oxford Handbook on Islam & Politics (2013) & Debating Moderate Islam: The Geopolitics of Islam and the West (2007). Bokhari has delivered briefings to various American, Canadian and British government departments. Over the years he has published thousands of analytical/theoretical/op-ed articles and has presented research papers in various international academic and policy forums. He has given hundreds of interviews to leading global media outlets, including: The New York Times, The Washington Post, Wall Street Journal, Financial Times, The Reuters, Associated Press, AFP, CNN, MSNBC, CNBC, Fox News, Foreign Policy, NPR, Forbes, The Christian Science Monitor, National Journal, Toronto Star, The Globe and Mail, CBC, CTV, BBC, Al Jazeera, Al Arabiya, CNN-Turk, Pakistan's GEO TV, India's Hindustan Times, Xinhua and the Australian Broadcasting Corporation. He has many years of teaching experience at US & UK universities. Based in Toronto, Bokhari is a PhD candidate in the department of politics and international relations at London's University of Westminster where he is writing his thesis 'Moderation Among Salafists and Jihadists' with Egypt's Nour Party & Afghanistan's Taliban movement as his case studies. He tweets at @KamranBokhari. Areas of Expertise • Geopolitics of the Muslim World • Middle East • South Asia • Islamism/Jihadism • Geo-sectarianism • Democratization • Civil-Military Relations • Counterterrorism/Deradicalization • Countering Violent Extremism • Islamist/Muslim Moderation • Foreign Policy • Security/Intelligence Affairs • Comparative Political Systems
Area(s) of expertise:
(View other experts in this field)
Language preference:
English only
---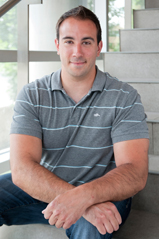 Assistant professor
Faculty of Social Sciences
Criminology
Contact information:
E-mail: justin.piche@uOttawa.ca
Website
Preferred method of contact:
E-mail
Research information:
Prison, penal and carceral expansion, alternatives to incarceration, punishment and carceral controls, cultural representations of confinement and punishment, penal geography, prison writing. Additionally in relation to prisons: business, human rights, and national policy.
Area(s) of expertise:
(View other experts in this field)
Language preference:
English and French
Find an Expert
line divider
Search our database of more than 500 University of Ottawa experts, who can comment on current events or share their expertise for news features.
Hint: Searches are not case sensitive and word fragments are accepted.
Sub-categories for "Criminology"