Orsini, Michael
---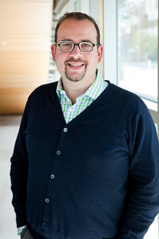 Vice-Dean, Graduate Studies
Associate professor
Faculty of Social Sciences
Political Studies
Contact Information:
Office: 613-562-5791
E-mail: morsini@uOttawa.ca
Website
Preferred Method of Contact:
Office Telephone
Research Information:
I am a political scientist who is interested in health politics and health policy. I have specific interests in how citizens can affect health policy issues. I am especially interested in illnesses that affect marginalized communities, such as HIV/AIDS and Hepatitis C. I am currently completing a SSHRC-funded project on "contested illnesses", including autism and Multiple Chemical Sensitivities. My non-health related interests include methods of citizen engagement and citizen participation, the role of the voluntary sector, and the influence of interest groups and social movements.
Areas of Expertise:
Language Preference:
French and English
Find an Expert
line divider
Search our database of more than 500 University of Ottawa experts, who can comment on current events or share their expertise for news features.
Hint: Searches are not case sensitive and word fragments are accepted.