uOttawa News
uOttawa Experts
Search Results
Your search for "Glaciers and ice" returned the following 2 expert(s):
---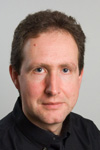 Associate professor
Faculty of Arts
Geography
Contact information:
Office: 613-562-5800 (2826)
E-mail: luke.copland@uOttawa.ca
Website
Preferred method s of contact:
E-mail, Office Telephone
Research information:
My research focuses on improving our understanding of glacier dynamics and recent changes of ice masses, and their links to climate change. This involves making measurements using both satellite imagery and fieldwork. In recent years I have undertaken fieldwork in the Canadian High Arctic, Yukon, Antarctica and Himalayas.
Area(s) of expertise:
(View other experts in this field)
Language preference:
English only
---
Canada Research Chair in Environment, Society and Policy
Associate professor
Faculty of Arts
Geography
Contact information:
Cell: 8184523459
E-mail: jackie.dawson@uottawa.ca
Website
Preferred method s of contact:
E-mail, Cell Telephone
Research information:
Dr Dawson's expertise is on the human and policy dimensions of environmental change with a strong focus on the implications of climate change and economic development for the Arctic shipping and tourism sectors. She leads several projects examining Arctic shipping trends, marine shipping governance and policy, climate change impacts and adaptation, and local marine use and transportation needs. She works closely with coastal communities in Arctic Canada, shipping industry stakeholders, and government departments involved in the Arctic marine transportation sector. You can find out more about her research and her research lab at www.espg.ca
Area(s) of expertise:
(View other experts in this field)
Language preference:
English only