Search Results
Your search for "Work" returned the following 1 expert(s):
---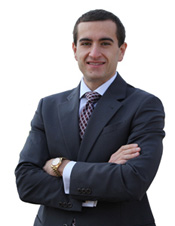 Researcher
Support staff member
Faculty of Social Sciences
Political Studies
Contact information:
E-mail: pwesolow@uOttawa.ca

Preferred method of contact:
E-mail
Research information:
My area of specialization concerns management, ethics, human resources management, leadership, and HR administration focusing on the public-sector. My work concerns some of the following important topics: Hiring, Personnel Selection, Personnel Management, Anti-Fraud: Nepotism and Favouritism Prevention in Organizations, Responsible Hiring Process Development, Hiring and Technology including eRecruitment, Human Resources Information Systems (HRIS), Recruitment and Job-Search, Job Application Processes, Hiring Process Fairness, Resume and CV Standards, Organizational Behavior, Situational Judgment Testing, Pre-Employment Evaluations, and Employee Screening
Area(s) of expertise:
(View other experts in this field)
Language preference:
English and French
Find an Expert
line divider
Search our database of more than 500 University of Ottawa experts, who can comment on current events or share their expertise for news features.
Hint: Searches are not case sensitive and word fragments are accepted.
Sub-categories for "Criminology"