Media
uOttawa Experts
Orsini, Michael
---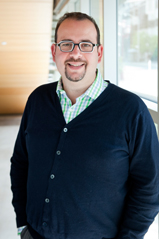 Vice-Dean, Graduate Studies
Associate professor
Faculty of Social Sciences
Political Studies
Contact Information:
Office: 613-562-5791
E-mail: morsini@uOttawa.ca
Website
Preferred Method of Contact:
Office Telephone
Research Information:
I am a political scientist who is interested in health politics and health policy. I have specific interests in how citizens can affect health policy issues. I am especially interested in illnesses that affect marginalized communities, such as HIV/AIDS and Hepatitis C. I am currently completing a SSHRC-funded project on "contested illnesses", including autism and Multiple Chemical Sensitivities. My non-health related interests include methods of citizen engagement and citizen participation, the role of the voluntary sector, and the influence of interest groups and social movements.
Areas of Expertise:
Language Preference:
French and English