Media
uOttawa Experts
GILBERT, Daphne
---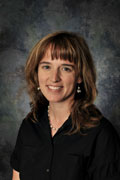 Assistant professor
Faculty of Law
Common Law
Contact Information:
Office: 613-562-5800 (3306)
Home: 613-526-0012
E-mail: daphne.gilbert@uOttawa.ca

Preferred Method of Contact:
E-mail
Research Information:
Criminal and constitutional law. Equality rights and freedom of expression (obscenity, pornography and child pornography laws). Comparative constitutional law and the export of Canadian jurisprudential principles to other countries. Criminal law with a focus on laws around sex crimes (polygamy, prostitution, sexual assault, incest, child abuse). Privacy, anonymity, identity in law. Feminism, gender and social justice. American/United States equality and freedom of expression laws.
Areas of Expertise:
Language Preference:
English only