Media
uOttawa Experts
Ahmed, Rukhsana
---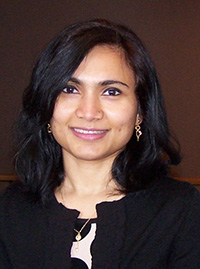 Ph.D.
Associate professor
Faculty of Arts
Communication
Contact Information:
Office: 613-562-5800 (3834)
E-mail: rahmed@uOttawa.ca
Website
Preferred Method s of Contact:
E-mail, Office Telephone
Research Information:
Dr. Rukhsana Ahmed's research embraces the cross/trans/inter-disciplinary nature of communication scholarship, with specific focus on exploring the role of communication processes in improving health outcomes among marginalized communities and promoting broader social changes in international health contexts. She is particularly interested in the ways in which systems of beliefs, values, actions, and symbols are shared, or not, by people and how social groups influence communication in health care interactions. She is also interested in the ways in which people's cultural selves become entwined with race, ethnicity, gender, and social class groups and shape their perceptions of health, illness, and health care. Although her research is deeply rooted in health communication, Dr. Ahmed is also actively involved in interdisciplinary and multisectoral projects and partnerships in other realms of communication, including immigrant integration, multicultural media, and religious diversity.
Areas of Expertise:
Language Preference:
English only, Bengali