Search Results
Your search for "Media relations" returned the following 1 expert(s):
---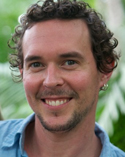 Science Lecturer
Assistant professor
Faculty of Science
Biology
Contact information:
Office: 613-562-5800 (6308)
Cell: 613-558-2326
E-mail: abrown@uottawa.ca
Website
Preferred method of contact:
E-mail
Research information:
I am an ecologist with an expertise in science communication to the general public, the public understanding of science, the scholarship of teaching and learning Science, as well as working to develop effective teaching techniques and technologies to help students learn Biology at the undergraduate level of University. I have also been involved in the production, scripting and hosting of TV and radio shows and documentaries (CBC The Nature of Things, TVOkids Finding Stuff Out & The Prime Radicals).
Area(s) of expertise:
(View other experts in this field)
Language preference:
English and French
Find an Expert
line divider
Search our database of more than 500 University of Ottawa experts, who can comment on current events or share their expertise for news features.
Hint: Searches are not case sensitive and word fragments are accepted.
Sub-categories for "Marketing/communications"