uOttawa News
uOttawa Experts
Search Results
Your search for "Materials development engineering" returned the following 2 expert(s):
---
Head of Office Chief Scientist
Adjunct Professor
Faculty of Engineering
Mechanical Engineering
Contact information:
Office: 613-943-4301
E-mail: nmrad@uottawa.ca

Preferred method of contact:
E-mail
Research information:
Manages, supports and provides advise on Science and Technology Innovation for Defence, Safety, and Security. Possess over 20 years of extensive experience and expertise in the domains of Aerospace Structures, Materials and Propulsion Systems, Autonomous Systems (UAV's), Advanced Materials and Sensors Technologies, Wireless Sensors Networks; Energy Harvesting, and the Internet of Things.
Area(s) of expertise:
(View other experts in this field)
Language preference:
English and French
---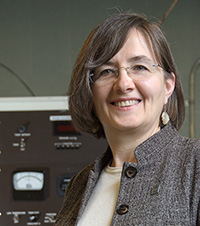 Professor
Full professor
Faculty of Engineering
Chemical and Biological Engineering
Contact information:
Office: 613-562-5800 Ext. 6107
E-mail: handan.tezel@uottawa.ca
Website
Preferred method of contact:
Office Telephone
Research information:
Adsorption for Gas and Liquid Separation Applications. Carbon Capture and Recycle. Energy Storage for Solar Energy and Excess Thermal Energy Applications. Environmental Engineering. Nanomaterials. Production of Bio-Fuels (bio-ethanol and Bio-butanol) from Agricultural By-Products Renewable Energy. Sustainable Development.
Area(s) of expertise:
(View other experts in this field)
Language preference:
English only, Turkish