GAMBAROTTA, Sandro
---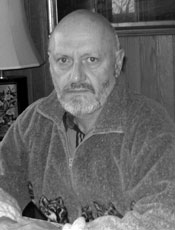 Full professor
Faculty of Science
Chemistry
Contact Information:
Office: 613-562-5199
E-mail: sgambaro@uOttawa.ca

Preferred Method of Contact:
Office Telephone
Research Information:
Our research is targeting important industrial issues related to the production of commodity chemicals. To this end, we are synthesizing and characterizing new catalytic systems based on several transition metals with the goal of to improving catalytic behavior through the understanding of the reaction mechanisms. As part of mechanistic studies we are also endeavouring the isolation of catalytically active intermediates. The processes targeted are olefin polymerization and selective oligomerization. These studies are conducted in close collaboration with the University of Eindhoven (The Netherlands) and Industrial sector (Dutch Polymer Institute, Sabic).
Areas of Expertise:
Language Preference:
French and English, italien / Italian
Find an Expert
line divider
Search our database of more than 500 University of Ottawa experts, who can comment on current events or share their expertise for news features.
Hint: Searches are not case sensitive and word fragments are accepted.