Media
uOttawa Experts
Anctil, Pierre
---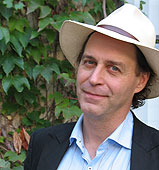 Full professor
Faculty of Arts
History
Contact Information:
Office: 613-562-5800 (1289)
Cell: 514-261-5265
E-mail: panctil@uOttawa.ca
Website
Preferred Method of Contact:
Cell Telephone
Research Information:
My research bears on the different aspects of Canadian identity and on the emergence of a field of research specifically dealing with Canada. I am also interested on ethnicity in Canada, issues on a Quebec and national level, election results in Quebec and Canada, on the Jewish community of Canada and Montréal, and more precisely on anti-Semitism, secularism, linguistic integration and racism in Canadian society. I also specialize on Canadian Yiddish literature and Canadian Yiddish culture.
Areas of Expertise:
Language Preference:
French and English, Yiddish