ALBERT, Paul R.
---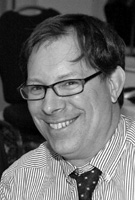 CIHR/Novartis Michael Smith Chair in Neuroscience
Full professor
Faculty of Medicine
Medicine
Contact Information:
Office: 613-562-5800 (8307)
E-mail: palbert@uOttawa.ca
Website
Preferred Method s of Contact:
E-mail, Office Telephone
Research Information:
Our research addresses the role of the serotonin and dopamine systems in Depression, Anxiety, and Schizophrenia. In particular, our research focuses on genetic and environmental factors (such as early or late life stress) that determine the activity of these systems and the implications for brain function and behavior. We have identified specific gene polymorphisms, gene regulators and epigenetic alterations caused by stress that increase the risk of mental illness and affect the response to antidepressant treatments. Our current research is to develop animal models of these genetic alterations to identify their role in susceptibility to mental illness and as models to develop new treatments to attenuate the effects of stress, anxiety, or depression.
Other area of expertise: Mental Retardation
Areas of Expertise:
Language Preference:
English only
Find an Expert
line divider
Search our database of more than 500 University of Ottawa experts, who can comment on current events or share their expertise for news features.
Hint: Searches are not case sensitive and word fragments are accepted.