Bourgeault, Ivy Lynn
---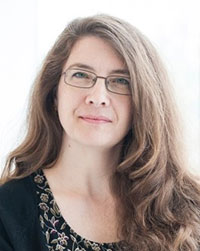 Full professor
Telfer School of Management
Contact Information:
Office: 613-562-5800 (8614)
E-mail: ivy.bourgeault@uottawa.ca
Website
Preferred Method of Contact:
E-mail
Research Information:
Dr. Bourgeault has garnered an international reputation for her research on health professions, health policy and women's health. She has published widely in national and international journals and edited volumes on midwifery and maternity care, the migration and integration of internationally educated health workers, primary care delivery, advanced practice nursing, qualitative health research methods, and on complementary and alternative medicine. Other areas of expertise : Health care, Health-service providers, Human-resource management
Areas of Expertise:
Language Preference:
English only
Find an Expert
line divider
Search our database of more than 500 University of Ottawa experts, who can comment on current events or share their expertise for news features.
Hint: Searches are not case sensitive and word fragments are accepted.