A Home on Campus
If walls could talk—especially those in the basement of the University of Ottawa's Morisset Hall—they would have plenty to say about success stories, community building and great friendships at CHUO FM 89.1.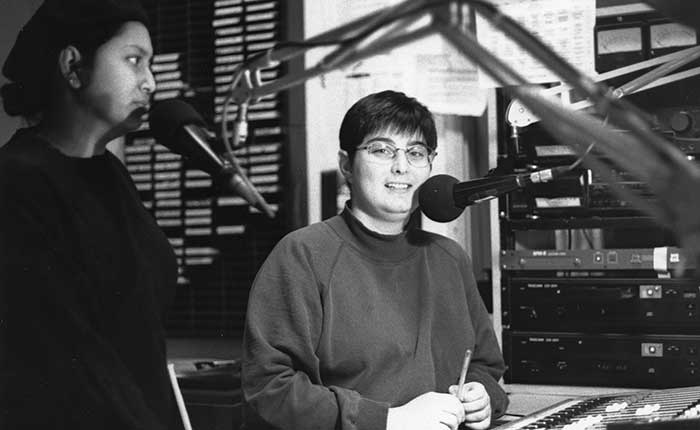 With almost 30 years on air, CHUO is a meeting place not only for students, but also for people from the surrounding Ottawa area. This not-for-profit community-based radio station has been a people magnet in many guises: student club, closed-circuit and cable FM, FM dial and more recently, live stream.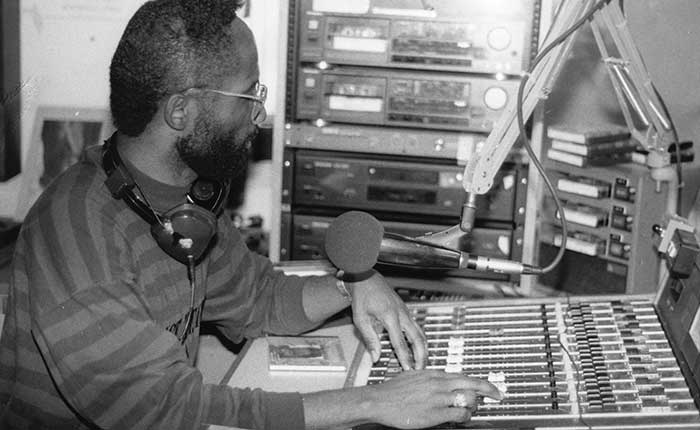 The station, noted for its music mix of folk, jazz, funk, hip hop, reggae and more, prides itself on its unique programming and community engagement. "We want to provide a bias-free environment for people to create relevant radio, develop skills and meet peers," explains Erin Flynn, CHUO station manager. The station's programming appeals to a broad audience, including uOttawa students and staff, as well as many diverse cultural groups in the National Capital Region. It follows a CRTC mandate of 45% English content and 45% French content, with the other 10% serving at least 12 other diverse communities: Bosnian, Chinese, Ethiopian, Haitian, Latin American, Punjabi, Romanian, Somali and others.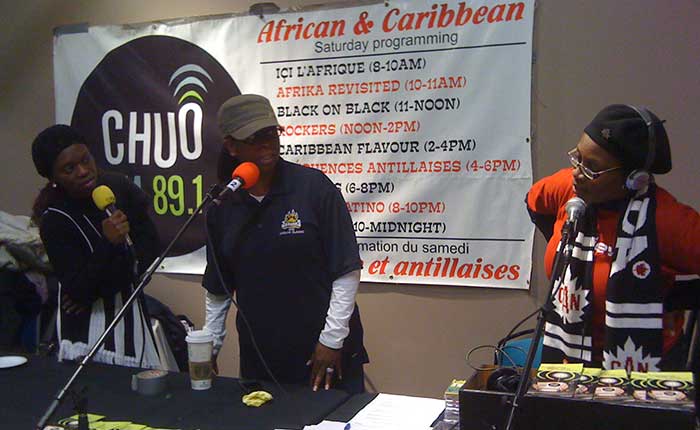 There are student-specific programs such as Gee-Gees Hour, music broadcasts like Mixtape Sessions and spoken word shows like Apartment 613 Live, along with coverage of countless events. "We try to cover some of the uOttawa talks and events, as well as partner with the Community Life Service and the Student Federation of the University of Ottawa," explains Flynn. "The station has also had many wonderful guests, among whom we count actor Crispin Glover, CBC radio host Sook-Yin Lee and Chancellor Michaëlle Jean."
As a community leader, CHUO participates in 101 Week, offering a place for students to acquire new skills or put to use the ones they are learning, from communications to journalism, marketing and translation. In addition to its role as campus liaison, the station partners with the Centre for Global and Community Engagement, helping international students and new immigrants find their own cultural groups in the wider community, forge new bonds and find a home away from home.
Volunteers Rock!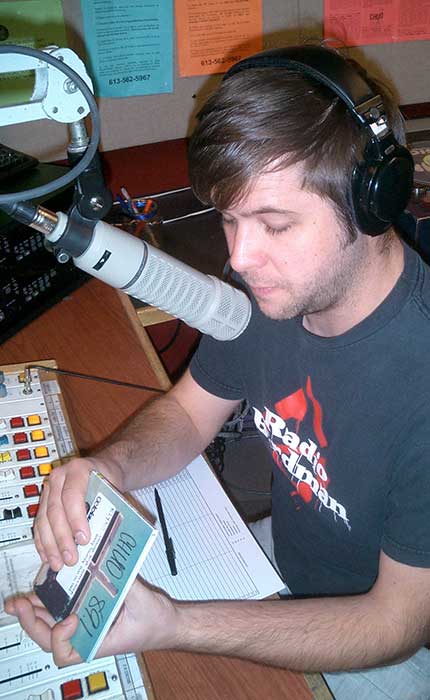 A challenge in running a station like CHUO is attracting volunteers. The people that form CHUO want to be part of something vibrant and beyond the conventional.
The station manager is grateful for the volunteers, who come from the university and the community at large. "Our 150 dedicated volunteers, some of whom have been with us since the beginning, are a big part of what makes us special." She says it's rewarding to help them learn new skills such as ad script writing and reading, and she likes to see them become familiar with how their voices sound on air, accomplish something new and feel great about it.
"When we have an event and we see all the volunteers coming together, you hear this musical sound of people moving between the two languages, and it's nice," she adds happily.
There are many great stories to come out of CHUO, including love stories. Flynn recounts: "Ten years ago, two volunteers who became staff met and fell in love. CHUO has its celebrities, too, like CBC's Adrian Harewood, who co-hosted Black on Black, and comedian Tom Green, who co-hosted Midnight Caller. "Those are but a few examples; so many CHUO alumni have gone on to accomplish wonderful things," Flynn adds.
A look to the future
CHUO aims to keep up with changing technology. The station streams live at www.chuo.fm, and is building a podcast archive, which will host four episodes from each show that can be streamed on demand, with a planned November launch.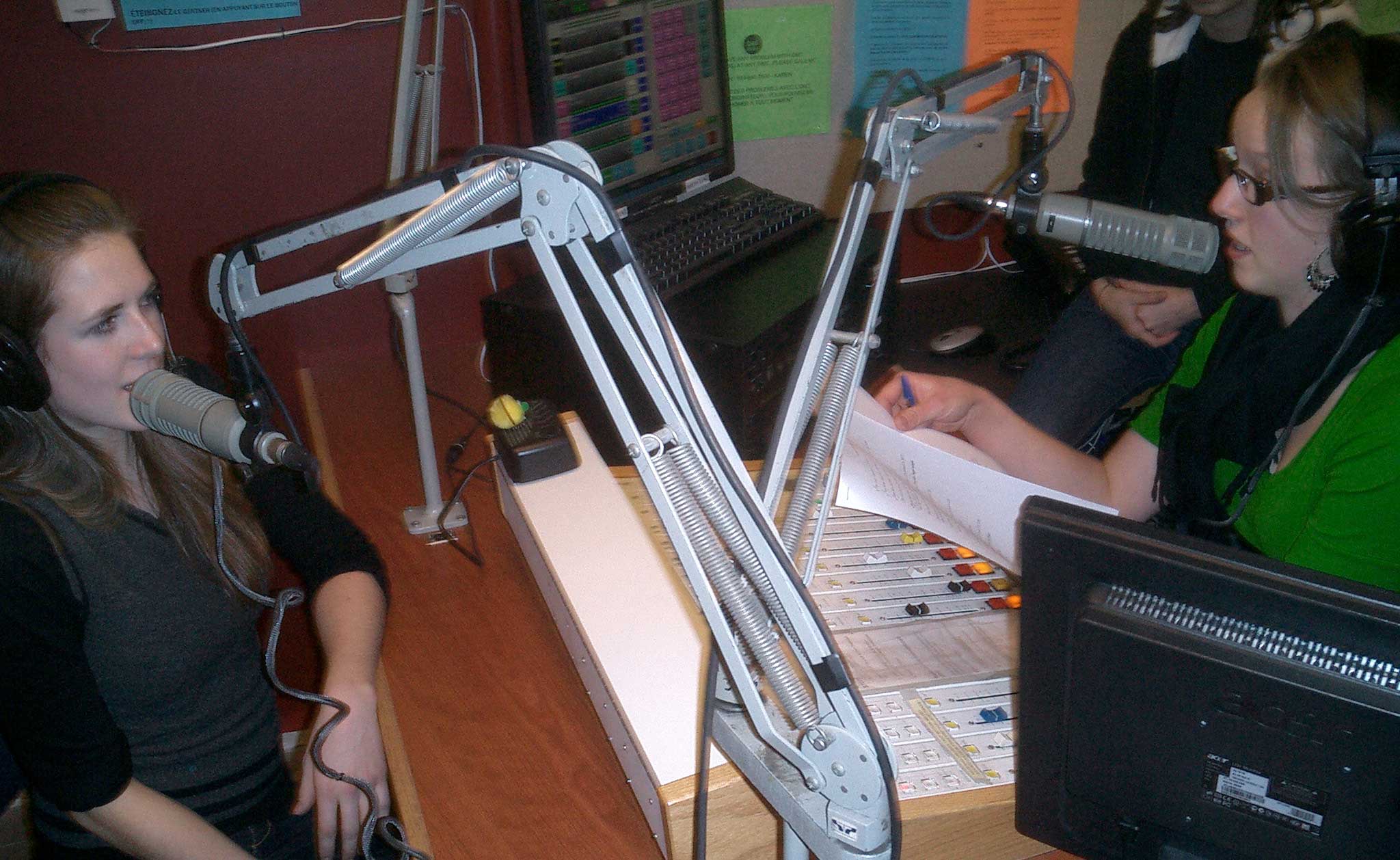 Flynn started at CHUO in 1996. Her role as station manager from 2005 to 2008—resuming in 2010 after a teaching stint in England—has been significant in the station's development, and she looks to the future with visions of connectivity.
Her excitement is infectious: "We try to stay on top of our online presence. We launched our current website in 2011, and I look forward to continued forays into new technologies. I'm so excited for our 'on-demand' stream to be up and running. I'd love to see a smartphone app, too!"
Other projects underway are the upgrading of CHUO's on-air and production studios, and development of peer-to-peer training for volunteers with a grant from the Community Radio Fund of Canada.
"And of course, we are already tossing around ideas for our annual funding drive, set for March 2013!" Flynn concludes, with a smile.