Media
uOttawa Experts
Dade, Carlo
---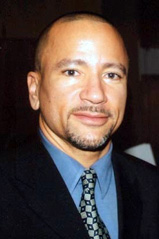 Senior Fellow
Senior fellow
Faculty of Social Sciences
School of International Development and Global Studies
Contact Information:
Office: (613) 562-5800 x8976
Cell: (613) 796-9459
E-mail: cdade@uOttawa.ca
Website Blog
Preferred Method of Contact:
Cell Telephone
Research Information:
A practitioner with extensive experience in corporate social responsibility (CSR) including government funding of public-private partnerships (PPPs) as well as the role of diasporas in foreign and development policies. Regular media commentator on all aspects of Canada - Latin American relations. Current research focuses on role of private enterprises and diasporas in international development, Canada-Mexico relations and trans-Pacific trade including the Pacific Alliance and Trans-Pacific Partnership (TPP). Former Executive Director of the Canadian Foundation on the Americas, Canada's only think tank devoted to the western hemisphere and former Canada Director of the Canada-Mexico Initiative.
Areas of Expertise:
Language Preference:
English only