Media
uOttawa Experts
Brand, Kevin
---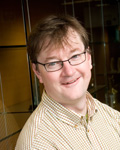 Dr.
Assistant professor
Institute of Population Health
Contact Information:
Office: 613-562-5800 (1852)
E-mail: kbrand@uOttawa.ca

Preferred Method of Contact:
E-mail
Research Information:
I specialize in methods for risk assessment and risk management, with a particular focus upon human health risks. I am particularly interested in the science policy interface that mediates between the synthesis of facts and the formulation of policy defining conclusions. Methods of particular interest include uncertainty analysis, applied decision analysis, demography, and health economics. I have applied these types of tools in the context of interpreting animal bioassay evidence in the support of regulatory determinations of chemical safety, and am currently applying demography approaches to the study of summary measures of population health (such as DALYs, QALYs, PEYLLs and alike).
Areas of Expertise:
Language Preference:
English only