Media
uOttawa Experts
SIMON, Scott
---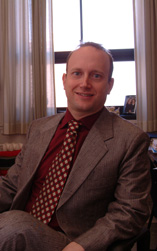 School of International Development and Global Studies /École de développement international et mondialisation
Associate professor
Faculty of Social Sciences
Sociology
Contact Information:
Office: 613-562-5800 (1363)
Cell: 613-262-1887
E-mail: ssimon@uOttawa.ca

Preferred Method s of Contact:
E-mail, Office Telephone
Research Information:
I specialize in the study of political economy. I do research on questions of economic development in Taiwan, including female entrepreneurship and development in the indigenous Austronesian communities of the island. I also work on questions of ethnic identity and nationalism, issues that are crucial to understanding relations between Taiwan and China. 
Areas of Expertise:
Language Preference:
French and English, mandarin, japonais, Allemand / Mandarin, Japanese, German