Media
uOttawa Experts
Magnet, Shoshana
---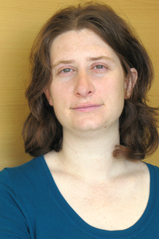 Professor
Assistant professor
Faculty of Social Sciences
Women's Studies Institute
Contact Information:
Office: 613 562 5800 (2783)
Home: 613 421 4833
E-mail: mizmagnet@hotmail.com
Website
Preferred Method of Contact:
E-mail
Research Information:
My work is on security, technologies and inequality. The technologies I study include biometrics, RFIDs, backscatter X-rays as well as robotics, including robots used in the military. I also study surveillance.
Areas of Expertise:
Language Preference:
English only