Little, Julian
---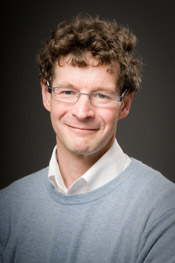 Canada Research Chair in Human Genome Epidemiology, and Department Chair
Full professor
Faculty of Medicine
Epidemiology and Community Medicine
Contact Information:
Office: 613-562-5800 (8159)
E-mail: jlittle@uOttawa.ca

Preferred Method of Contact:
E-mail
Research Information:
My current research includes empirical work on potential biases in genetic association studies, harmonization of biobanks, the potential value of germline genetic profiling in prediction of risk for chronic disease, the potential value of information on family history in predicting risk for chronic disease, potential value of information on HPV and other factors in management of women with low-grade cervical abnormalities.
I am engaged in collaborations on enhancing surveillance of congenital anomalies in Canada, on long term health outcomes in people with congenital anomalies and on the etiology and management of cleft lip and palate.
Areas of Expertise:
Language Preference:
French and English, italien (limité) / limited Italian
Find an Expert
line divider
Search our database of more than 500 University of Ottawa experts, who can comment on current events or share their expertise for news features.
Hint: Searches are not case sensitive and word fragments are accepted.