FRIZE (AUBRY), Monique
---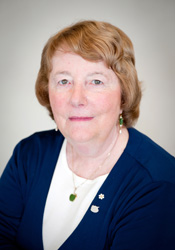 Director, institute of medical engineering
Full professor
Faculty of Engineering
School of Electrical Engineering and Computer Science
Contact Information:
Office: 613-562-5800 (6065)
Office: 613-520-2600 (8229)
E-mail: mfrize@gmail.com
Website
Preferred Method of Contact:
E-mail
Research Information:
Clinical decision support systems. Infrared imaging with medical applications (rheumatoid arthritis) and piano-playing related musculoskeletal injuries. Ethics in bioengineering and medical research Women in science and engineering (published a book at UO Press in 2009 called: The Bold and the Brave: A history of women in science and engineering.  
Areas of Expertise:
Language Preference:
French and English
Find an Expert
line divider
Search our database of more than 500 University of Ottawa experts, who can comment on current events or share their expertise for news features.
Hint: Searches are not case sensitive and word fragments are accepted.