Media
uOttawa Experts
Abu-Zahra, Nadia
---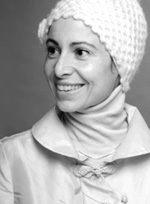 Associate professor
Faculty of Social Sciences
School of International Development and Global Studies
Contact Information:
Office: 613-562-5800 (6787)
Cell: 613-220-3144
E-mail: nadia.abu-zahra@uottawa.ca
Website
Preferred Method of Contact:
Cell Telephone
Research Information:
I look at people's mobility inside and between states. This includes immigration (and related topics like foreign credential recognition), refugees (and statelessness and denationalisation), family reunification, detention, mobility-related technologies (like identity documents), relevant state and international law, colonialism, and historical as well as present barriers to mobility. Beyond this broad subject, I have experience with various aspects of social policy in the Middle East: health (particularly environmental and reproductive health), education (curriculum development), and sustainable development (water, wastewater, solid waste, noise and air quality, and occupational health).
Areas of Expertise:
Language Preference:
French and English, Arabic