Media
uOttawa Experts
Fortier, Pierre
---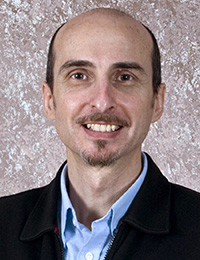 Associate professor
Faculty of Medicine
Cellular and Molecular Medicine
Contact Information:
E-mail: pfortier@uottawa.ca
Website
Preferred Method of Contact:
E-mail
Research Information:
I use computational neuroscience tools to reveal the mechanisms used by the neural networks of the visual system in order to realise visual perception. This information complements that provided by animal research tools. The results of this basic research are applied towards translational research aimed at developing practical applications for medicine such as computer assisted interpretation of medical imaging results.
Areas of Expertise:
Language Preference:
French and English