Media
uOttawa Experts
FRIZE (AUBRY), Monique
---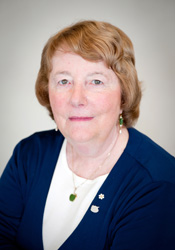 Director, institute of medical engineering
Full professor
Faculty of Engineering
School of Electrical Engineering and Computer Science
Contact Information:
Office: 613-562-5800 (6065)
Office: 613-520-2600 (8229)
E-mail: mfrize@gmail.com
Website
Preferred Method of Contact:
E-mail
Research Information:
Clinical decision support systems. Infrared imaging with medical applications (rheumatoid arthritis) and piano-playing related musculoskeletal injuries. Ethics in bioengineering and medical research Women in science and engineering (published a book at UO Press in 2009 called: The Bold and the Brave: A history of women in science and engineering.  
Areas of Expertise:
Language Preference:
French and English