Media
uOttawa Experts
Coulombe, Serge
---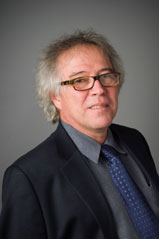 Full professor
Faculty of Social Sciences
Economics
Contact Information:
Office: 613-562-5800 (1689)
Cell: 819-743-3587
E-mail: scoulomb@uOttawa.ca
Website
Preferred Method s of Contact:
Cell Telephone, Office Telephone
Research Information:
Serge Coulombe is Emeritus Professor of Economics at the University of Ottawa, his base since 1982. He is well-known, in Canada, and internationally, for his research on regional disparity, human capital, and the Dutch Disease. His research on human capital has been reviewed by the British review The Economist. In 2009, he won the University of Ottawa President's Award for Media Relations. He authored the article on the Canadian Economy for Encyclopædia Universalis in 2020.
His areas of expertise include:
Fiscal and Monetary Policy
Inflation
Human Capital
Regional Development
Areas of Expertise:
Language Preference:
French and English