Media
uOttawa Experts
Legrenzi, Matteo
---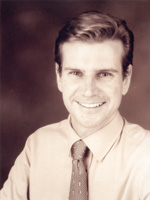 Assistant Professor
Assistant professor
Faculty of Social Sciences
Graduate School of Public and International Affairs
Contact Information:
E-mail: matteo.legrenzi@uOttawa.ca
Website
Preferred Method s of Contact:
E-mail, Office Telephone
Research Information:
Conflicts and security in the Middle East. Arab-Israeli Conflict. Conflict in the Persian Gulf. Iran, Gulf monarchies (Saudi Arabia, Kuwait) Proliferation of Weapons of Mass Destruction in the Middle East and on the Korean peninsula. Terrorism and sub-state actors. Political Economy of Middle East Oil. Politics and International Relations of the Middle East. Regionalism and Regionalization.
Areas of Expertise:
Language Preference:
English only, Italien/Italian, Arabe/Arabic