Lazo Cividanes, Jorge
---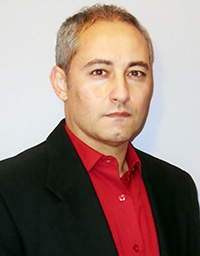 Part-time professor
Faculty of Social Sciences
Political Studies
Contact Information:
E-mail: jlazociv@uottawa.ca

Preferred Method of Contact:
E-mail
Research Information:
Jorge Lazo-Cividanes received his PhD in Political Science from the University of Salamanca (Spain) in 2006. He also holds an M.Sc. from the University Simón Bolívar (Venezuela) and a B.A. from the Central University of Venezuela. From 2007 to 2010, Dr. Lazo-Cividanes held a postdoctoral fellowship at the University of Quebec in Montreal and currently teaches at the University of Ottawa. His research and teaching interest are primarily in the comparative politics of Latin America, including populism, ideology and political violence.
Areas of Expertise:
Language Preference:
French and English, Espagnol
Find an Expert
line divider
Search our database of more than 500 University of Ottawa experts, who can comment on current events or share their expertise for news features.
Hint: Searches are not case sensitive and word fragments are accepted.