Beauchemin, André
---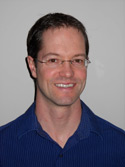 University Research Chair in Synthetic Organic Chemistry
Associate professor
Faculty of Science
Chemistry
Contact Information:
Office: 613-562-5800 (2245)
E-mail: andre.beauchemin@uOttawa.ca
Website
Preferred Method of Contact:
E-mail
Research Information:
Our research targets novel approaches for the efficient syntheses of nitrogen-containing molecules. Over 90% of pharmaceuticals possess at least one nitrogen atom in their structure, and nitrogen atoms are also prevalent in agrochemicals, and in bulk chemicals (for example isocyanates used in the paints, coatings and form industries).
Areas of Expertise:
Language Preference:
French and English
Find an Expert
line divider
Search our database of more than 500 University of Ottawa experts, who can comment on current events or share their expertise for news features.
Hint: Searches are not case sensitive and word fragments are accepted.