Steeves, Valerie
---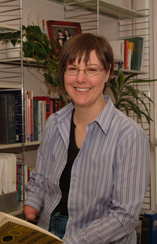 Professor/Lecturer
Full professor
Faculty of Social Sciences
Criminology
Contact Information:
Office: 613-562-5800 (1793)
E-mail: vsteeves@uOttawa.ca

Preferred Method of Contact:
E-mail
Research Information:
My main area of research involves technology and human rights issues, including privacy, surveillance and children's use of networked technologies. I also do work on representations of violence and gender in film, television and video games.
Areas of Expertise:
Language Preference:
English only
Find an Expert
line divider
Search our database of more than 500 University of Ottawa experts, who can comment on current events or share their expertise for news features.
Hint: Searches are not case sensitive and word fragments are accepted.