Merali, Zul
---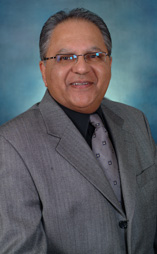 President/CEO uOttawa Institute of Mental Health Research
Full professor
Faculty of Social Sciences
School of Psychology
Contact Information:
Office: 613-722-6521 (6551)
E-mail: merali@uOttawa.ca

Preferred Method s of Contact:
E-mail, Office Telephone
Research Information:
Our first line of work focuses around the brain circuits involved in Depression. In particular, Our research focuses on determining how stressors influence brain functioning and behavior. We are attempting to identify factors (genetic, neurochemical & psychosocial) that render individuals vulnerable to mental illness and those factors that impart resiliency. Our second line of research focuses on identifying plant derived medications that may attenuate stress, anxiety and depressive responses.
Areas of Expertise:
Language Preference:
English only
Find an Expert
line divider
Search our database of more than 500 University of Ottawa experts, who can comment on current events or share their expertise for news features.
Hint: Searches are not case sensitive and word fragments are accepted.