Atance, Cristina
---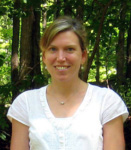 Associate professor
Faculty of Social Sciences
School of Psychology
Contact Information:
Office: 613-562-5800 (4476)
E-mail: atance@uOttawa.ca

Preferred Method of Contact:
E-mail
Research Information:
I am interested in children's cognitive development. More specifically, I am researching the development of future thinking and planning skills, and children's understanding of their own and others' minds ("theory of mind") - particularly as this last skill applies to explaining and making sense of their own and others' actions as a function of mental states (e.g., beliefs, desires, and intentions).
Areas of Expertise:
Language Preference:
French and English
Find an Expert
line divider
Search our database of more than 500 University of Ottawa experts, who can comment on current events or share their expertise for news features.
Hint: Searches are not case sensitive and word fragments are accepted.