SIMON, Scott
---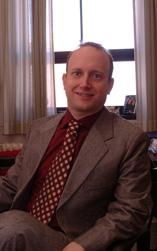 School of International Development and Global Studies /École de développement international et mondialisation
Associate professor
Faculty of Social Sciences
Sociology
Contact Information:
Office: 613-562-5800 (1363)
Cell: 613-262-1887
E-mail: ssimon@uOttawa.ca

Preferred Method s of Contact:
E-mail, Office Telephone
Research Information:
I specialize in the study of political economy. I do research on questions of economic development in Taiwan, including female entrepreneurship and development in the indigenous Austronesian communities of the island. I also work on questions of ethnic identity and nationalism, issues that are crucial to understanding relations between Taiwan and China. 
Areas of Expertise:
Language Preference:
French and English, mandarin, japonais, Allemand / Mandarin, Japanese, German
Find an Expert
line divider
Search our database of more than 500 University of Ottawa experts, who can comment on current events or share their expertise for news features.
Hint: Searches are not case sensitive and word fragments are accepted.