Schrecker, Ted
---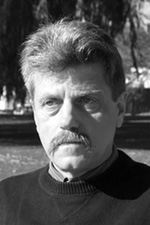 Scientist
Associate professor
Faculty of Medicine
Institute of Population Health
Contact Information:
Office: 613-562 5800 (2289)
Cell: 613-612-8485
Home: 613-233-6541
E-mail: tschrecker@sympatico.ca or tschrecker@gmail.com
Website
Preferred Method s of Contact:
E-mail, Cell Telephone, Office Telephone
Research Information:
My current research focuses on the relations between transnational economic integration ("globalization") and social determinants of health: the conditions under which people live and work. How is the emergence of a global marketplace affecting opportunities to lead a healthy life? Who wins, and who loses? How will the worldwide financial crisis we are now experiencing affect health disparities between rich and poor?
Areas of Expertise:
Language Preference:
English only
Find an Expert
line divider
Search our database of more than 500 University of Ottawa experts, who can comment on current events or share their expertise for news features.
Hint: Searches are not case sensitive and word fragments are accepted.